Attention Battle of the Burners contestants One through Five: meet Number Six.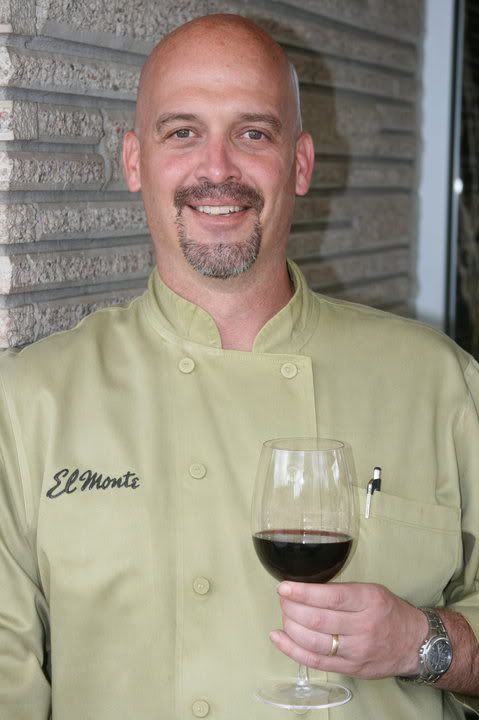 He won last year in the categories of Best Flavor and Most Creative Use of Ingredients. TripAdvisor reviews rate his restaurant #1 out of 266 area restaurants. He has 20 years experience in the kitchen, relishes a good competition and will be bringing his passion for exquisite flavor to this Saturday's Battle of the Burners. His advice to the other contenders? Bring Your Game.
I met Executive Chef Scott Manning at El Monte Grill and Lounge (www.elmontegrill.com). Talk about inspired cuisine and vision – his enthusiasm for food and sustainability is palpable. His numerology and astrology imbue him with superb instincts.
Scott's culinary concept is to create fresh, Latin-inspired dishes based on familiar classics. For example, his slow roasted pork entree evokes Tacos al Pastor, a common street food in Morelos, Mexico. His kitchen motto, "first, do no harm", demands the highest quality ingredients. No over-processing here; just showcasing foods as they are meant to be. He proudly serves locally sourced fare, describing a visit to Grant Farms (www.grantfarms.com) and his admiration of their methods.
Scott's own methods focus on sustainability. El Monte is 100% wind powered, recycles oil for bio-diesel fuel, composts, and recycles. It's one of only a few Colorado restaurants certified by the Marine Stewardship Council, acknowledging support of sustainable fisheries. Scott believes his practices make a difference and that the future will include more businesses doing similar things.
I can't talk about El Monte without mentioning its bar. As a big fan of Mad Men, I'm cheering its 50's era theme and artful mixology that incorporates fresh juices and herbs.
Oh, and one last note. Scott carves his own ice sculptures, too.
Bring your game.
Leave a Reply