Archive for the 'school of the arts' tag
This weekend is the last chance to see CSU's production of Oh What a Lovely War. As a history buff, I have a special attachment to the topic of life during the First World War, and so I am looking forward to getting another chance to see it this Thursday, Friday and Saturday. The play, however, is much more than a historical account that only historians of World War One would care to see. It is actually chronicle of the war as told through actual songs, music, and documents from the time period. Authenticity is combined with drama, humor, and exceptional talent, to create an amazing collage of images and experiences that can move anyone.
First performed by Joan Littlewood's Theatre Workshop at the Theatre Royal, Stratford East, London, in 1963, O What a Lovely War received the acclaim of London audiences and critics, winning the Grand Prix of the Theatre des Nations festival in Paris that year. It is now considered a classic of the modern theatre.
As a student in England, the 1969 movie version deeply impacted director Eric Prince. "People were shocked and amazed to see this subject matter on stage, presented in such a cleverly produced way, using humor to disguise the seriousness," said Prince. "For the current generation, it would be akin to making a comical musical about Vietnam or the Iraq War."
This show presents challenges for any production company. Director Prince, designer Price Johnston, music director Bruce Burbank, and choreographer Scott Wright collaborate on this immense project featuring stunning photos, archive images, iconic recruitment propaganda, and music, songs and dances from the time of the Great War of 1914-18. Advanced production uses hundreds of photos and films, making it a powerful, multi-level production.
It is not surprising that the highly demanding Oh What a Lovely War is rarely done at the college level. The cast at CSU is made of up 19 actors playing 130 parts, with some performers taking on 10 or 11 different roles. This musical gives students, including eight freshmen, rare opportunities for multiple character development and collaboration. Much of the difficulty lies in perfecting the wide range of British, Belgian, German, Russian, French, Austrian, Serbian, and American accents. To achieve accuracy, Prince relied on dialect coach Paul Meier. And the work of the CSU Theatre Department has already been recognized: Prince said that several of the original cast members he has consulted were "impressed that a university in the United States could even take it on."
The play provides a great perspective to high school students, as well as college age and adults who have studied World War One, but ultimately it is a story that affects everyone. "Great plays deal with great subject matter, elevating OWALW beyond entertainment with something relevant for every viewer," said Prince.
 
The CSU Theatre Department has turned their hard work and dedication into a musical like no other. This show reminds us of a history that cannot be forgotten, and teaches us a little bit about ourselves in the process.
For more information on Oh, What a Lovely War, including how to purchase tickets, please visit the CSU School of the Arts.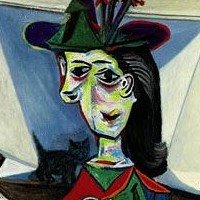 We live in a culture that is very familiar with traditional "art." Almost anyone can spot a famous Picasso, and we are aware of the fact Leonardo da Vinci was a Renaissance painter. The general appreciation for artists such as these is obviously well deserved, and the continual interest in the arts is clear in popular culture, like movies and books. But how do we go about thinking of non-traditional modes of art? And how often do we stop and think about our present world, and what art has to say about it?
Take the example of posters. The term probably conjures images of advertisements for bands, or celebrities plastered all over dorm room walls. But posters can serve many different functions, including art and social advocacy. After all, the person who sits down to design that art cares about what goes on that poster. I wonder if we took time to examine the work of poster art, we would be amazed to hear what some posters are trying to "say."
This is the idea behind the 16th Biennial Colorado International Invitational Poster Exhibition, on display at the CSU University Center for the Arts, with satellite exhibits around town, through December 22. The event, hosted by the Art department at the CSU School of the Arts, displays poster designs from 82 artists from 28 different countries. Showcasing examples of visual communication to an American audience and promoting international understanding through graphic arts, this exhibition is the only one of its kind in the U.S., and it is here at CSU for us to experience.
These poster artists are not simply promoting events or asking you to hire them to fix your computer.  They are advocating for issues from across the globe. As viewers, we have the chance to see what is really going on in the world through visual and graphic interpretation. The honor laureate this year, Majid Abassi, for example, expands our global awareness through the solo exhibition, Persian Variations: An Exhibition of Majid Abbasi's Book Covers & Poster Designs. Abassi is the first honor laureate from Iran, and he offers his audience a unique view into his Iranian culture.
Lenny Frickman, director of the University Art Museum at Colorado State University, remarked, "The visual ingenuity displayed in the posters is extraordinary as artists take on a number of issues, and come up with myriad visual solutions that are quite astounding in their impact." And this impact is certainly strong. In a digital age, these posters are a great medium to get a message out. Our vision-centered minds can easily find meaning in an image, and our experience with computers makes digital art more effective than it has ever been.
We all love to look at great art. While we are used to appreciating art, even possibly finding meaning in it, this exhibit show us that there is an entire world of social and cultural issues that we may be unaware of. Not only do we have a chance to expand our view of art, but of the entire world as well. 
Satellite displays, featuring specific historical and geographic subjects, will be hosted at:
Fort Collins Museum of Contemporary Art
Loveland Museum and Gallery
First National Bank Gallery at Colorado State's Morgan Library
Clara Hatton Gallery
Directions and Glass galleries in the Visual Arts Building
Curfman Gallery at the Lory Student Center
To view an online gallery of posters from the CIIP since 1991, visit http://lib.colostate.edu/posters/gallery.html.