Archive for the 'university center for the arts' tag
There is something about holiday music that gets to me. I don't know what it is exactly, but the familiar lyrics and classic melodies that have remained popular for years truly brings about the holiday spirit. It also helps that most of these songs are about some of my favorite things: family, friends, celebrations, great memories. And really, who doesn't love all these things? Whether you're a classical music person or a rock fan, you know and probably love these songs.
So I think it's perfectly acceptable to spend a little too much time at the "Holiday Music" rack at Best Buy. I am also okay with trying to hit the high notes of "O Holy Night" in my car because I know that the person sitting next to me at the red light may laugh, but still understands.
I was very pleased to find out that the Fort Collins Downtown Business Association and the Choice City Singers also get my need to express my holiday spirit through song. This Friday they are hosting the 18th Annual Carolfest. All ages are welcome to meet at Opera Galleria (123 N. College Ave) at 6:30pm, where they will be supplied with lyrics and lots of mutual holiday cheer. From there, the group will walk through downtown Fort Collins singing timeless Christmas carols. It's a great way to be actively involved in creating a special holiday experience for yourself and others.
If the thought of having an entire town hear you sing frightens you, there's no need to worry. Not only will you be a part of a group of singers of all ages and abilities, you will be led by professional carolers, the Choice City Singers. You can sing to your heart's content without the stress of stage fright, and with the comfort of knowing you are in good company.
Though we have different memories and experiences associated with these familiar songs, it likely that we all recognize the role holiday music plays in bringing out the holiday spirit. So come out and sing at Carolfest, or enjoy one of the many other musical events happening in Fort Collins this season, like:
–Larimer Chorale: Sing Choirs of Angels, Dec. 11 and 13 at the Lincoln Center
–Instrumental Choirs Holiday Concert, Dec 3 at the University Center for the Arts
–La De Da Theatre presents a Musical Christmas Carol, December 17-20 at the Lincoln Center
–Music of the Season featuring the Rocky Mountain Barbershop Quartet, December 9 at the Harmony Library
-Irving Berlin's "White Christmas: the Musical," through January 2 at the Carousel Dinner Theater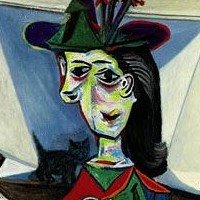 We live in a culture that is very familiar with traditional "art." Almost anyone can spot a famous Picasso, and we are aware of the fact Leonardo da Vinci was a Renaissance painter. The general appreciation for artists such as these is obviously well deserved, and the continual interest in the arts is clear in popular culture, like movies and books. But how do we go about thinking of non-traditional modes of art? And how often do we stop and think about our present world, and what art has to say about it?
Take the example of posters. The term probably conjures images of advertisements for bands, or celebrities plastered all over dorm room walls. But posters can serve many different functions, including art and social advocacy. After all, the person who sits down to design that art cares about what goes on that poster. I wonder if we took time to examine the work of poster art, we would be amazed to hear what some posters are trying to "say."
This is the idea behind the 16th Biennial Colorado International Invitational Poster Exhibition, on display at the CSU University Center for the Arts, with satellite exhibits around town, through December 22. The event, hosted by the Art department at the CSU School of the Arts, displays poster designs from 82 artists from 28 different countries. Showcasing examples of visual communication to an American audience and promoting international understanding through graphic arts, this exhibition is the only one of its kind in the U.S., and it is here at CSU for us to experience.
These poster artists are not simply promoting events or asking you to hire them to fix your computer.  They are advocating for issues from across the globe. As viewers, we have the chance to see what is really going on in the world through visual and graphic interpretation. The honor laureate this year, Majid Abassi, for example, expands our global awareness through the solo exhibition, Persian Variations: An Exhibition of Majid Abbasi's Book Covers & Poster Designs. Abassi is the first honor laureate from Iran, and he offers his audience a unique view into his Iranian culture.
Lenny Frickman, director of the University Art Museum at Colorado State University, remarked, "The visual ingenuity displayed in the posters is extraordinary as artists take on a number of issues, and come up with myriad visual solutions that are quite astounding in their impact." And this impact is certainly strong. In a digital age, these posters are a great medium to get a message out. Our vision-centered minds can easily find meaning in an image, and our experience with computers makes digital art more effective than it has ever been.
We all love to look at great art. While we are used to appreciating art, even possibly finding meaning in it, this exhibit show us that there is an entire world of social and cultural issues that we may be unaware of. Not only do we have a chance to expand our view of art, but of the entire world as well. 
Satellite displays, featuring specific historical and geographic subjects, will be hosted at:
Fort Collins Museum of Contemporary Art
Loveland Museum and Gallery
First National Bank Gallery at Colorado State's Morgan Library
Clara Hatton Gallery
Directions and Glass galleries in the Visual Arts Building
Curfman Gallery at the Lory Student Center
To view an online gallery of posters from the CIIP since 1991, visit http://lib.colostate.edu/posters/gallery.html.